News
The unexpected can happen at any time. When it does, the last thing you want is to be alone. Learn more at www.onstar.ca #BeSafeOutThere
https://www.youtube.com/watch?v=HSAHA60Kvjk&list=PL2oxgJDBz9LGnEeAUphphENKWWKEvmNr6&index=3
Congratulations to the Smiths Falls Bears Peewee B players, coaching staff, and parents for earning their way to the semi-finals of the Chevrolet Good Deeds Cup. #gooddeedscup #GoBearsGo
We are asking for community support and to rally behind the team. Voting begins Jan 15th at 12:00AM and will end on January 28th at 11:59PM. The Bears submission of their "Good Deeds" video goes live on the Chevrolet YouTube Channel at https://youtu.be/HIwN89YbFHk
Please watch the video as much and as many times as you wish and please share with everyone you know!
Please remember to only watch the Smiths Falls Bears Peewee B as viewing other team's video submissions also counts as a vote against us! Thank you for your support in bringing home the CUP!
Ottawa Myers Automotive AAA Hockey
The Myers Automotive Group is excited to announce our partnership with the Ottawa Senators AAA Hockey Association and the launch of Ottawa Myers Automotive AAA Hockey program!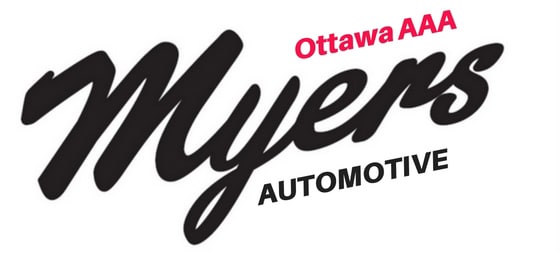 The Ottawa Senators AAA will be rebranded as Ottawa Myers Automotive AAA Hockey and will continue to build an Association that's primary purpose is player development and organizational excellence.
There will be changes, procedures and policies put in place over the next while. Please bear with us in transition as we move another step towards giving members a truly High Performance development experience.
Many thanks to all the people who have helped put this together!
Canadian RedBull Crashed Ice Skater Jacqueline Legere Takes Championship Top Spot For Second Year!
Myers would like to congratulate Canadian RedBull Crashed Ice skater Jacqueline Legere, who Myers Orléans Chev Buick GMC, Myers Orléans Nissan, and Myers Cadillac Chev Buick GMC teamed up to sponsor, on her second RedBull Crashed Ice Championship title!
Legere took on many other skaters from all over the world throughout the 2016/2017 RedBull Crashed Ice circuit, with the finals taking place in Ottawa along the Rideau Canal between the Chateau Laurier hotel and Parliament Hill. Legere went into the finals with an impressive season behind her and didn't disappoint the fans in the crowd as she fought to keep her Championship title for the second year.
Three Myers Dealerships Team Up to Sponsor RedBull Crashed Ice Skater Jacqueline Legere for 2016/2017 season!
Myers Cadillac Chev Buick GMC, Myers Orléans Chev Buick GMC, and Myers Orléans Nissan have teamed up to sponsor Canadian RedBull Crashed Ice Skater Jacqueline Legere as she defends her 2016 Champion title.
The RedBull Crashed Ice Championship has brought a great deal of attention to the world, and entertainment, of ice cross downhill – the fastest sport on skates where skaters race down a massive ice track filled with drops, hairpin turns, and gaps at speeds of more than 50 km/h. World Championship points are up for grabs at each of the stops and the competitor who skates through the season with the most points accumulated after the races is crowned World Champion.
Legere has been doing well this season, with appearances on the podium in Marseille, France where she placed 1st, and in Jyväskylä-Laajis, Finland when she placed 3rd. Cheer on the St. George, Ontario native while she rocks the Myers logo at the RedBull Crashed Ice Finals in Ottawa March 3rd and 4th. The event will take place along the Rideau Canal and is free. Tickets are available for purchase for those wishing to upgrade their RedBull Crashed Ice experience with Ice Club VIP Tickets. For full event details, visit the website here.
Remembering Sandy Ruckstuhl
Support the Myers Automotive Acute Care of the Elderly (ACE) Unit This Giving Tuesday – November 29th
Each year Black Friday and Cyber Monday help the economy. Now there's a new day after Cyber Monday called Giving Tuesday, where instead of getting, you have the opportunity to join a movement dedicated to giving back!
Giving Tuesday is a movement that began in Canada with the hopes of helping important causes in their fundraising efforts. Our good friends at the Queensway Carleton Hospital are Giving Tuesday participants this year on Tuesday November 29th, and are looking for donations to help complete the community support needed for the new Myers Automotive Acute Care of the Elderly (ACE) Unit at the hospital. We are so happy to see the Myers Automotive ACE Unit opening and preparing to begin accepting patients this November and hope you will help this important unit which will help many patients who need the specialized care the unit provides.
For more information on the Myers Automotive ACE Unit, read the article on the unit below.
Myers Orléans Chev Buick GMC
Myers Orleans Chevrolet Buick GMC's automotive expertise is a product of our sustained interest in industry trends and characteristics. We are privileged to share the latest news, promotions and events with you and hope the information will enhance your shopping experience. As you know, there are many new cars from which to choose, and we believe an informed customer is the best customer.
The Myers Automotive Acute Care of the Elderly (ACE) Unit
The new Myers Automotive Acute Care of the Elderly (ACE) Unit at the Queensway Carleton Hospital recently celebrated the official opening and is preparing to start taking patients soon. As the Myers Automotive Group donated $1 million towards the ACE unit, a few members from the Myers group and Mews family, including Mr. Hank Mews and son Mr. Robert Mews (Executive VP of The Myers Automotive Group) were on hand at the grand opening ceremony which was timed to a visit from Ontario Premier Kathleen Wynne, and Infrastructure Minister and local MPP, Bob Chiarelli.
The Mews family and the Myers Automotive Group have always felt it is important to give back to the Ottawa-area community and are happy to have made this contribution to the Queensway Carleton Hospital, where Mr. Hank Mews has previously sat on the hospital board. We look forward to seeing how this new unit helps the Ottawa-area community members in need of this specialised care.
Below you will find an article written by the Queensway Carleton Hospital on the new Myers Automotive Acute Care of the Elderly (ACE) Unit.
Join Us For An Easter Weekend Free Family Skate!
Looking for some family fun Easter weekend?! Myers Orléans Chev Buick GMC is happy to sponsor an Easter Weekend Free Family Skate!
The Family Skate will take place at the Blackburn Hamlet Arena, on Friday March 25th from 1-3 pm.
We hope to see you there!
The J.D. Power 2016 U.S. Vehicle Dependability Study
J.D. Power has released the results of it's 2016 U.S. Vehicle Dependability Study and Chevrolet has a lot to celebrate.
The 2016 U.S. Vehicle Dependability Study is based on responses from 33,560 original owners of 2013 model-year vehicles after three years of ownership. The study examines any problems experienced during the past 12 months by the original owners. Overall dependability is determined by the number of problems experienced per 100 vehicles, with a lower score reflecting higher quality. 177 specific problem symptoms grouped into eight major vehicle categories are covered by the study, which is now in its 27th year.
Of the 32 brands that were tracked, Chevrolet earned the 6th spot and 4 of 8 category wins.
The Chevrolet Malibu placed first in the Midsize Car category.
The Chevrolet Camaro placed first in the Midsize Sporty Car category.
The Chevrolet Equinox placed first in the Compact SUV category.
The Chevrolet Silverado HD placed first in the Large Heavy Duty Pickup category.
These results reinforce how truly committed Chevrolet is to building quality vehicles with the technology, performance, and design that customers want.
Supporting the CHEO Foundation
Myers is happy to announce that $5,325.00 from our winter tire event (one dollar from each tire sold) was recently donated to the CHEO Foundation. We are happy to have helped this important foundation!
The 2016 Winterlude Bed Race!
A group of brave members from two Myers locations recently participated in the Winterlude Bed Race. One team was from our very own Myers Orléans Chev Buick GMC! The Bed Race is a highlight event of Winterlude and consists of teams of 4 runners and one rider racing modified and decorated beds! The bed race is a fundraising event which saw proceeds go towards the
Myers Automotive ACE Unit (Accute Care Unit for the Elderly) at the Queensway Carleton Hospital.
Congratulations Brian on winning our "Win your tires" contest!!!
Enjoy a safe ride this winter!
We would like to thank everyone for participating and making our winter tire event a success once again this year!
2016 ShackStock Music Festival in Support of Ovarian Cancer Canada
Myers Orléans Chev Buick GMC is incredibly happy to announce that we are sponsoring an important event in August 2016! We're sponsoring the ShackStock Musical Festival in support of Ovarian Cancer Canada. The music festival will take place in Clarence Creek on Saturday August 20th, 2016. For more information, click the link below to visit the ShackStock Music Festival's website!
A Hockey Star Meet and Greet and Chance to Help Our Community!
We'd like to thank everyone who came out to Myers Orléans Chev Buick GMC Monday March 28th to our Meet and Greet with Craig Anderson and Jean Gabriel Pageau! A special thank you to those who brought non-perishable food donations for the local foodbank as well!
Craig Anderson and Jean Gabriel Pageau working their way through the line of their biggest fans!
Craig Anderson presenting a signed jersey.
Myers Orléans Chev Buick GMC's newest receptionist?!
Donations collected for the local foodbank!
Our Winner For The $100,000 Giveaway
Congratulations to Geoffrey on winning $11,111.00 from Myers Orléans Chev Buick GMC's draw as part of the Myers $100,000 Giveaway!! Thank you to everyone who participated!
Chevrolet: The Official Vehicle of The Amazing Race Canada
Check Out The Award Winning Chevrolet Trax!
We are proud to announce that the Chevrolet Trax has been selected to win the 2015 Vincentric Award for overall value in its segment for the best value of Entry-Level Compact Crossover.
Based on a 5 year ownership of a vehicle, the Chevrolet Trax offers the lowest cost of ownership and the best fuel economy in its class. The average cost of ownership used by Vincentric takes into account insurance, repairs, maintenance, fuel and depreciation on over 1800 vehicles.
Myers Orléans Chev Buick GMC's Week of Goodies!
The Myers Orléans Chev Buick GMC team had a delicious week this week with some special food treats, and the added bonus of money being raised for charity!
Earlier this week the team had a number of brave souls who worked away to make their best chili recipes for a Chili Cookoff! The winning chili, Trailer Pork Chili, was brought in by Joey Neault! Even though Joey won, and everyone won by having some delicious chili for lunch, the day wasn't over until dessert showed up! Beavertails stopped by to serve up some delicious sweet treats with proceeds going to the Ottawa Humane Society!
Our Snow Blower Draw Winners!
Congratulations to our two winners from our draw for brand new snow blowers! We hope they serve you well for many snowy winters!
Chevy Colorado Sand Sculpture
Coming soon! 2016 Chevrolet Cruze
With great features like a standard 1.4L turbo engine and highway efficiency at an estimated 5.9L/100KMs the 2016 Chevrolet Cruze is a much anticipated new vehicle release. Lighter and larger than its previous models, this vehicle is even more efficient then it's best selling predecessor.
Comprehensive safety features help prevent collisions, protect passengers, and respond to urgent situations even if you are unable to. The 2016 Chevrolet Cruze will be the first car in its class to offer built-in 4G LTE with WI-FI.
10 standard airbags

Lane Keep Assist

Forward Collision Alert

Automatic Crash Response

Rear View Camera

7 Inch MyLink Touch Screen Interface
OnStar Spreading Holiday Cheer
OnStar helped spread a little extra Christmas cheer to their subscribers and charity this holiday season. Between 6am EST December 24th and 5am EST December 25th, OnStar subscribers pressed their blue OnStar buttons to learn Santa's whereabouts with the help of NORAD (North American Aerospace Defense Command). NORAD has been tracking Santa's Christmas Eve journey delivering toys around the world for 60 years. In addition to learning Santa's location, OnStar subscribers could also download a complimentary copy of "The Night before Christmas". Subscriber's weren't the only ones enjoying this special OnStar event, one dollar from each Santa location call received was donated by OnStar to the United Way for Southeast Michigan, and the United Way Mexico.
To read the full article, Click Here.
Chevrolet Canada & United Way: Holiday Thank You
Get the Facts: The Value of the Dealer Franchise System
Buick became the first domestic automaker to make the top 10 in CR Annual Car Brands Report card, moving to the 7th position, beating out Honda and BMW. Buick has been recognized by J.D. Power as one of the most dependable brands in the non-premium brand segment.
Buick's entire 2015 line-up of vehicles have earned a 5 star overall safety rating from NHTSA. Buick is the only automaker that can claim that its entire line-up earns a 5 star safety rating.
J.D. Power Initial Quality Study
J.D. Power recently put out its Initial Quality study showing the top recognized brands in the automotive industry this year. The survey that was conducted asked 84,000 people any problems they may have encountered during the first 90 days of owning or leasing their new vehicle. As one of the highest rated vehicles compared to industry standard, Hyundai ranked as 4th overall, behind only Porshe, Jaguar and Kia.
"This is a clear shift in the quality landscape," said Renee Stephens, vice president of U.S. automotive quality at J.D. Power. "For so long, Japanese brands have been viewed by many as the gold standard in vehicle quality. While the Japanese automakers continue to make improvements, we're seeing other brands — most notably Korean makes — accelerating the rate of improvement."
As far as individual models go, General Motors Chevrolet vehicles tie with three other manufacturers, Hyundai, Volkswagen and Nissan as high ranked in overall satisfaction according to the survey results. Top placing models rankings include:
Hyundai Accent – Best Small Car

Infiniti Q70 – Top Three Midsize Premium Car

Nissan Sentra – Best Compact Car

Hyundai Elantra – Top Three Compact Car

Volkswagen Eos – Top Compact Sporty Car

Hyundai Tucson – Best Small SUV

Buick Encore – Top Three Small SUV

Infiniti QX50 – Top Three Compact Premium SUV

Hyundai Santa Fe – Top Three Midsize SUV

Infiniti QX70 – Best Midsize Premium SUV

Nissan Frontier – Top Midsize Pickup

Nissan Quest – Best Minivan

Infiniti QX80 – Best Large Premium SUV
WSP Sens Alumni & NHL Celebrity Cup
Myers Automotive Group is proud to have been a part of this year's WSP Sens Alumni & NHL Celebrity Cup tournament that took place on March 28th. This event raised more than $100,000 for the Ottawa Senators Foundation in support of children and youth in our community.
For more information on the Sens Foundation, visit www.sensfoundation.com
Congratulations to all participating teams!
Myers Engine Transmission For Life!
We are happy to introduce the Myers exclusive NO CHARGE Engine/Transmission for life program, at each of our 8 locations across Ottawa!
All new and used vehicle purchases are eligible, and is valid for as long as you own the vehicle.
Regular servicing must to be done at a Myers dealership.


Supporting The CHEO Foundation!
Myers Automotive Group is happy to present a $5000 donation to CHEO! Here is Bob Rintoul, General Manager at Myers Cadillac Chev Buick GMC, presenting the cheque with the famous CHEO bear!
Myers Orleans Bengals Win 2012 Inspiration Award!
The Orleans Bengals Football Club encourages youth to Be a Bengal, Not a Bully. Since 2008, Bengal players, coaches, parents, and managers have been united in their fight against bullying both on and off field.
The Be a Bengal, Not a Bully program began with a simple anti-bullying policy – developed and written by the young players themselves – and has since grown into a core component of the Bengal organization. The program identifies young leaders from within the team and provides them with mentorship training.
These mentors then lead other players through football drills and build the trust necessary to discuss dealing with bullies, controlling aggression and building positive relationships with peers, family members, teachers and coaches. This home-grown program benefits both the physical and mental health of all players, ageS six to 17 years.
The Bengals' commitment to healthy self-esteem, leadership, and emotional resilience is an inspiring approad to sport and life.
Congrats Bengals on receiving this amazing award!
Howie Long Head to Head: Silverado 2500HD vs. Ford F-250 Frame Twist Test | Chevrolet
See the evolution of the iconic Chevrolet bowtie!
We are proud to announce that the Myers Automotive Group has donated $1,000,000 to the Queensway Carleton Hospital!
The Queensway Carleton Hospital Foundation has announced the donation to the Acute Care of Elderly Unit, which will be named the Myers Automotive Acute Care of the Elderly Unit.
First of its kind in Eastern Ontario, the ACE Unit is expected to open in 2016 and contain 34 beds to better attend the needs of the growing elderly community in the greater Ottawa area. Currently, the population in Ottawa consists of about 14% of residents being over the age of 65. This is expected to increase by 3.5% per year over the next 20 years.
This new expansion in the Ottawa medical industry will give focused care to our senior community members, giving them the service they need for shorter hospital stays and the ability to stay local for more specialized treatments.
Equinox and Terrain earn Top Safety Pick+ Ratings
The Chevrolet Equinox and GMC Terrain are the only midsize SUVs of 9 evaluated to receive IIHS' highest safety designation. Check out the video below that demonstrates the small overlap crash test.